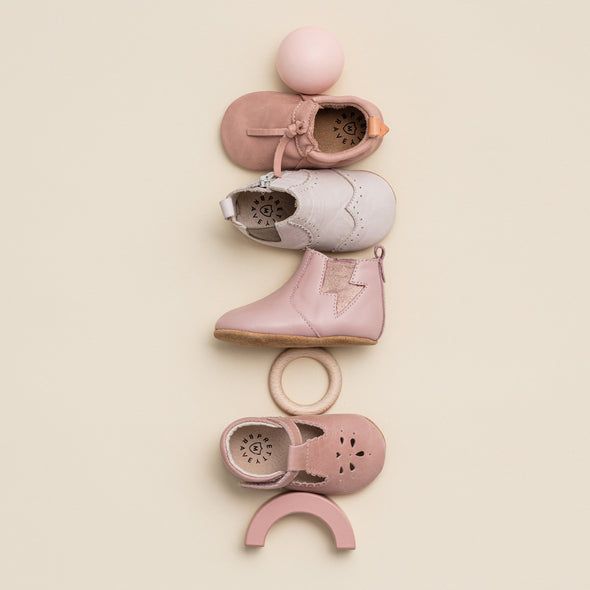 A curated brand with modern delicate style and lasting sustainable design! 
Genuine leather and suede has been crafter beautiful by this brand in a number of on trend colours, metallics and patterns.
Pretty Brave Designs bridge the gap for our little first walkers and toddlers.
Sizes are from S (0-6mths) with soft flexible soles to XL (16-22mths) with beautiful rubber crafter soles for running feet!